Civil Blood is a new project for young people led by New Adventures and Studio 3 Arts, inspired by the main themes in Matthew Bourne's world premiere production Romeo and Juliet, currently touring the UK.
Led by New Adventures Resident Artist, Paul Smethurst, long-standing company member Sam Archer in collaboration with Studio 3 Arts' choreographer Jade Hackett, Civil Blood created a new dance work with young people aged 12-21 to experience working with one of the UK's most prolific dance-theatre companies.
As part of the project, all participants also got the chance to rehearse at Sugar Studios, London's newest studio facility, on the Romeo and Juliet rehearsal set.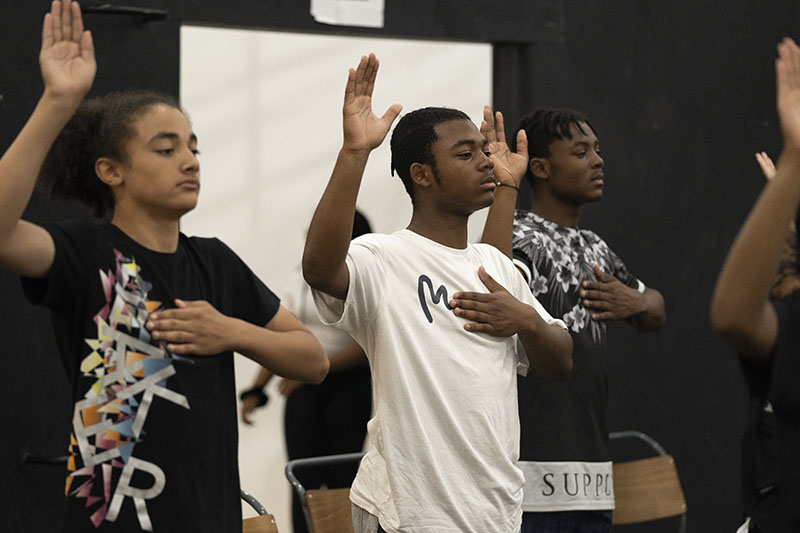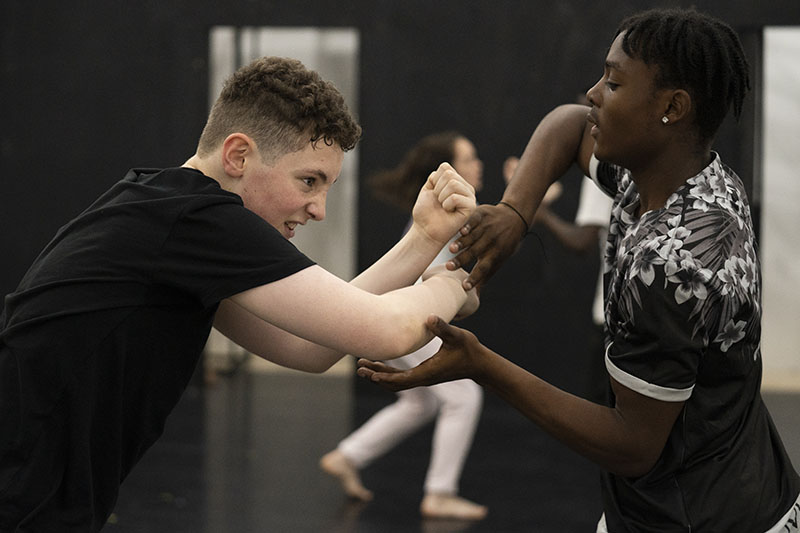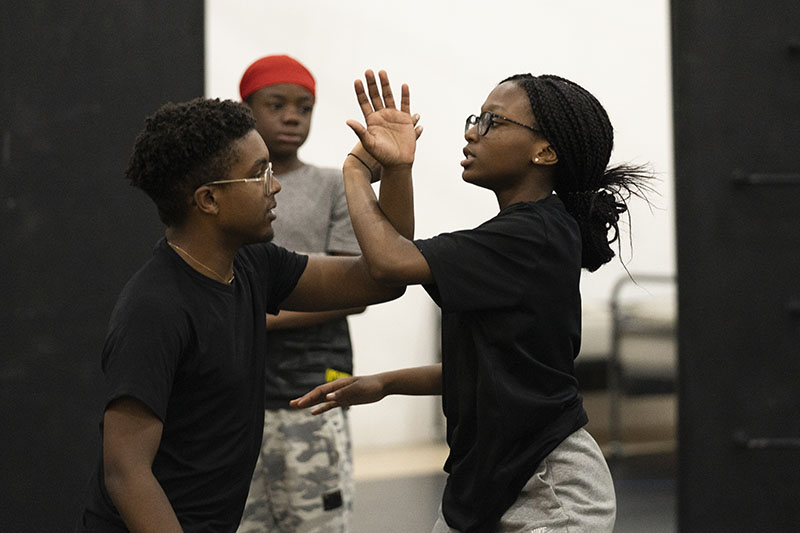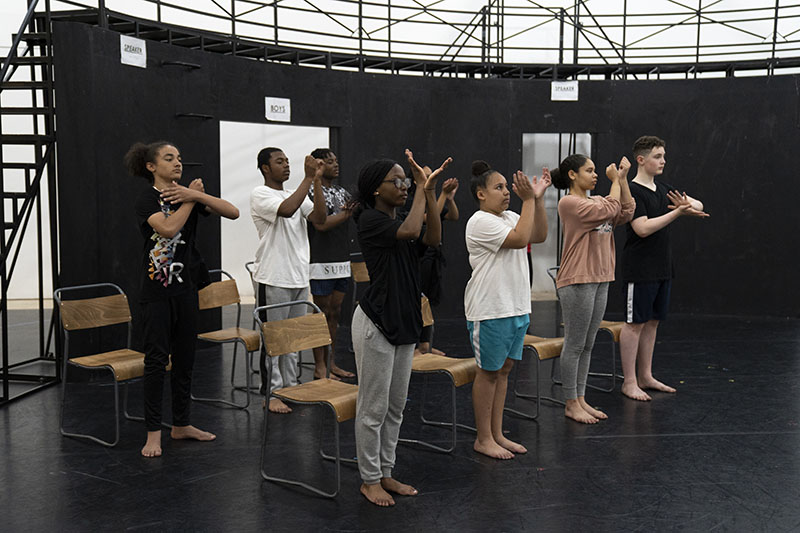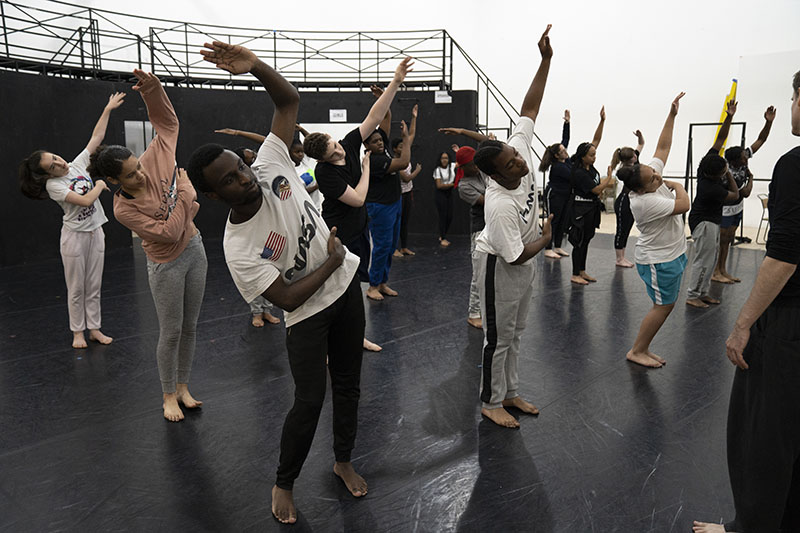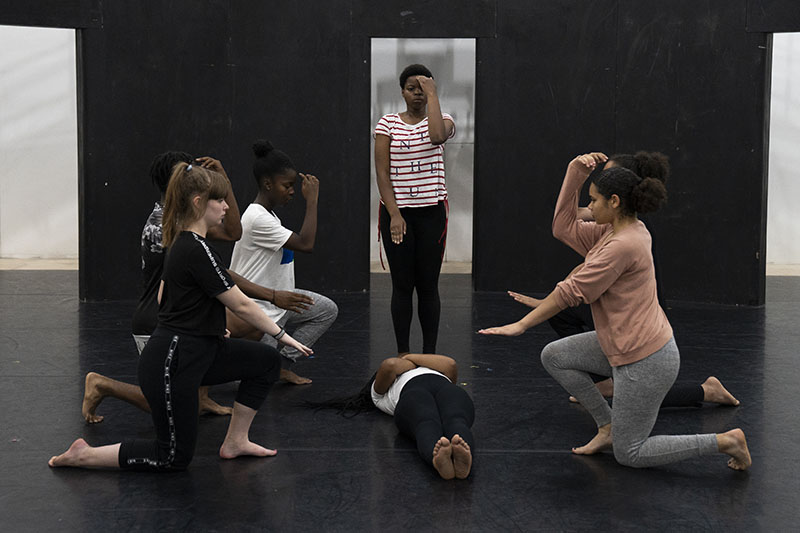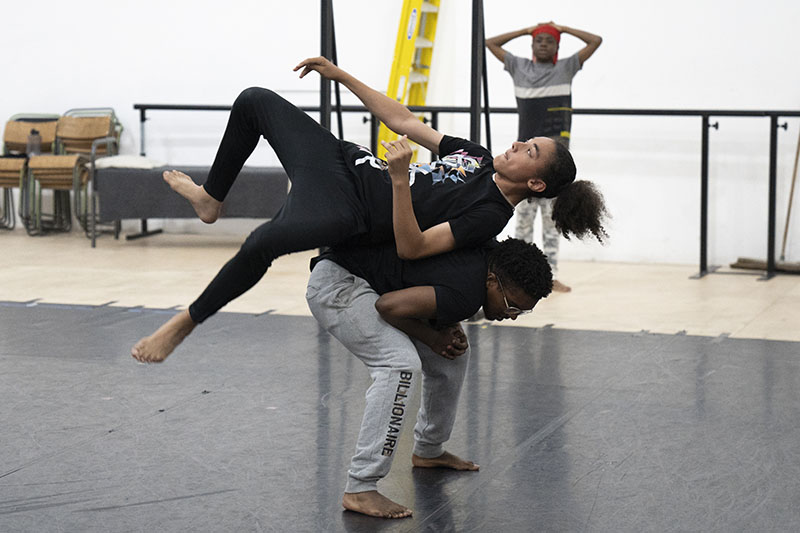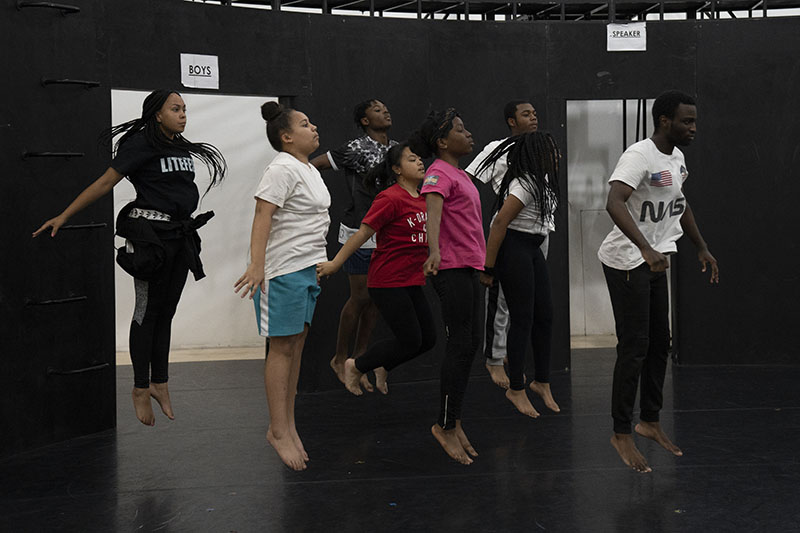 "As Chair of Studio 3 arts I cannot begin to tell you how proud I am of all involved in Civil Blood. If someone had said 12 years ago you will go to Sadler's Wells with Studio 3 Arts I would have laughed. It just goes to prove what tenacity and hard work can do. The young artists involved in the project showed commitment and dedication in giving up their summer holiday to work on this and their professionalism shone through on the night. It was a real opportunity to put world class talent on an international stage I find myself pondering where next!"
– Karen West-Whylie
"I've seen many Matthew Bourne productions over the last 30 years, but never has one had me crying and laughing so much, and jumping to my feet for a standing ovation as did Civil Blood tonight. It was brilliant, congratulations to all involved!"
– Ruby Sparklepants
"This was a stunner of a performance. Very powerful and emotional. Thank you!"
– Kirsteen Ross
"Civil Blood - New Adventures and Studio 3 Arts. Incredible performances, a visceral powerful link between music, set and dancer. So many incredible moments that prove dance speaks louder than words."
– Melissa Lowdnes
"It was absolutely brilliant seeing young people using their creativity and trying something different to what they might normally do. I felt so inspired watching it, it made me think that I need to touch up on a few of my own dance moves! Can't wait to see the next performance."
– Zeme Davey Ross
"We did not know what to expect but we came along willingly. Considering the limited time to learn the piece and the amateur status and youthfulness of the performer Civil Blood was outstanding in the performance enhanced substantially by the incredible choice of music. If I have one critique it was the over enthusiasm of the parents in the audience. The performers were more than capable of carrying out Civil Blood without the continual shouting out, if anything it distracted them. Well Done."
– Antony Andrews
"The performance of 'Civil Blood' on Monday evening was amazing. What those young people achieved they should be super proud of. They worked so hard, even out of their comfort zone. It was apparent how proud they were of themselves and so they should be. May they continue on to bigger and more amazing careers. Even if they don't I am sure they will always remember being on the stage at 'Sadler's Wells'. What a memory to have. I wish them all the best for their next adventure."
– Dianne Keegan
"Such an amazing night at Saddler's Wells, Big Deal and the Studio 3 Arts team did a fantastic job. So proud that our young people get to dispel the myths and negative stereo type in so much social media. Their hard work and dedication shone though and they held the audience spell bound for the whole performance. A new company and audience for Saddlers Wells I am sure hopefully in some way the effort of all the Studio 3 Arts team will inspire them to support this type of work."
– Frank McDonagh